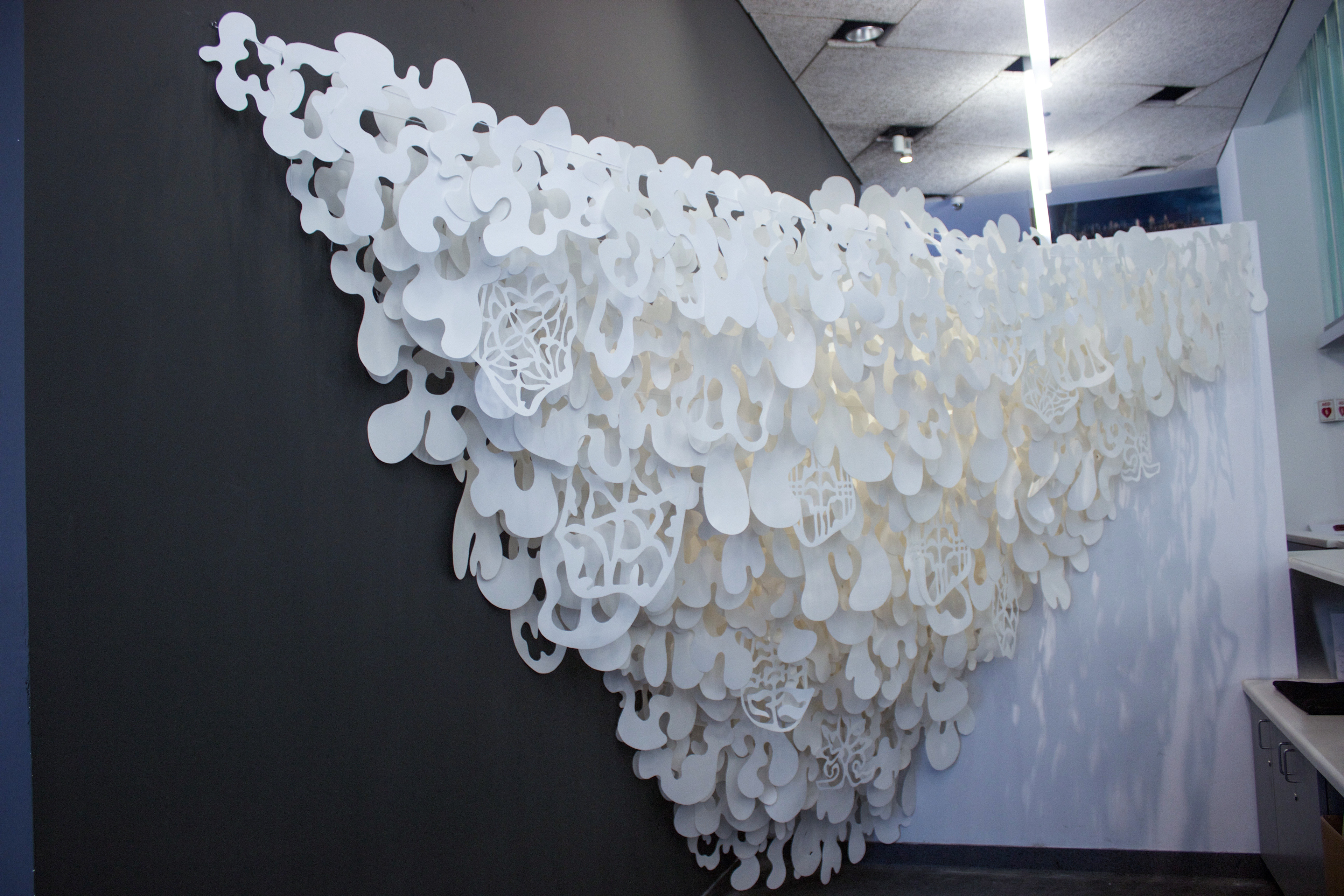 This collaboration art work was presented in the ARTBash AltSpace Exhibition.  this large scale art work is fully consist of hand cut paper shapes. We chose to hand cut the organic shapes and comit extra time and labor to  empower the meaning of  the artwork. This process of labor enhances the sincerity the artist have on this project
In Korea, some critical historical truths are either manipulated by the original recorder, or are intentionally changed during the occupation of other countries throughout history. In modern Korean society, Korean history is further manipulated through different media, wordings on textbooks and opinions of individuals in society. Moreover, Korean history is not a famous subject of debate among the young public, which further veils the historical truth from younger generation.
It is undebatable that our retrospect on history is melted down and deformed. On the broader sense, we wish to pinch the manipulation of history throughout the countries. People's view of history is always subjective despite good record keeping.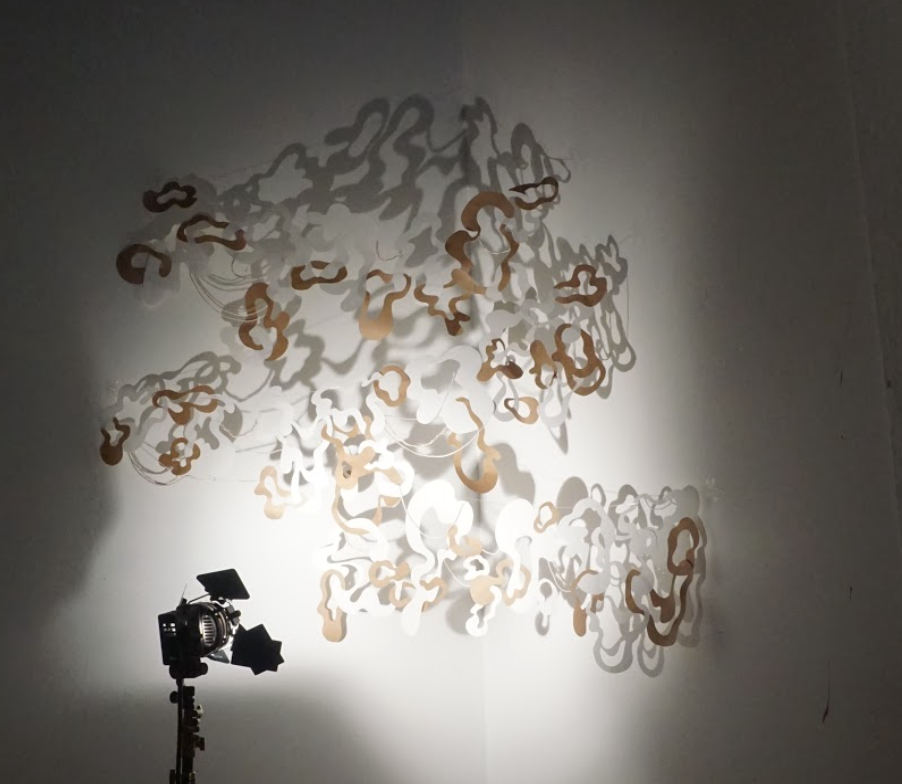 This is a sketch for the installation.